Other Videos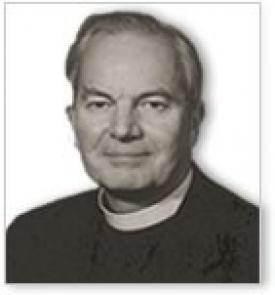 Audio Lectures by Thomas F. Torrance
Program download options:
Learn More:
Perhaps you know of someone who might like to listen to these lectures. If so, go to the bottom of the page and click on "Email this page." Fill out the short form, and share the good news! There's also a way to share the page on Facebook, Twitter, Buzz, and other websites.

If you'd like to support this ministry, click here.
Lectures given by Thomas F. Torrance in 1981 at Fuller Theological Seminary; posted here with permission from Fuller Theological Seminary and the Torrance estate. All of the files below are for downloading. Some browswers work differently than others - you may need to right-click, and choose "save file as..." Save it on your computer and remember which folder it is in. We have indicated the length of each audio file.
It should go without saying, but just in case: We are in substantial agreement with the content, but we do not necessarily endorse everything that Professor Torrance says.
Related Articles & Content:
Other programs in this series:
Other articles about this topic: