CAD Services Catalog
Through the services linked below, the ministry developers of GCI-USA Church Administration and Development (CAD) outfit churches for a mission-focused journey with Jesus. Their services include seminars, consulting, mentoring and coaching (click a link to jump to that section). Also listed is information about contacts, scheduling and costs.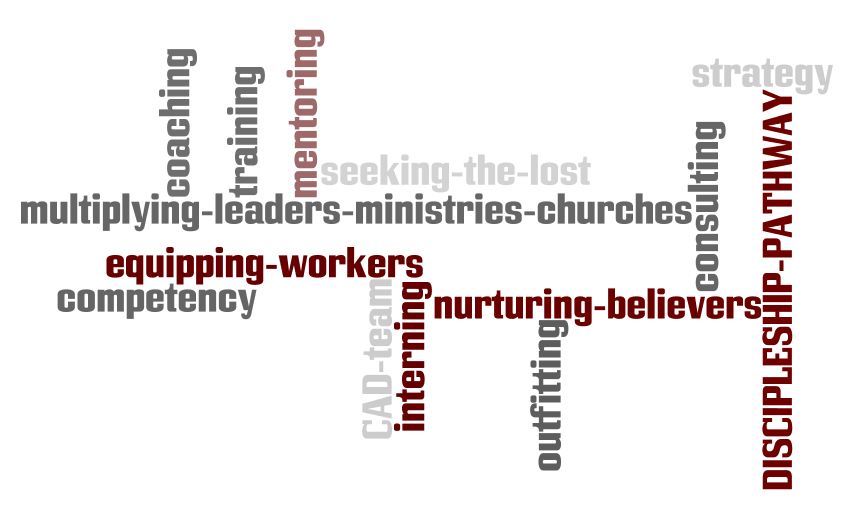 SEMINARS
CAD ministry developers offer GCI-USA districts and churches the training seminars listed below in topical categories. Pastors who take these seminars fulfill GCI-USA Pastoral Continuing Education Program requirements (for details, click here).
Theology, ethics, doctrine & church history seminars
Incarnational Trinitarian Theology
This seminar overviews the theology that informs GCI doctrine and mission. This theology is centered on Jesus, who is united to the Father and Holy Spirit in the Trinity, and to all humanity in the Incarnation. The seminar reviews the history of Incarnational Trinitarian theology, discusses its scriptural basis and answers frequently asked questions.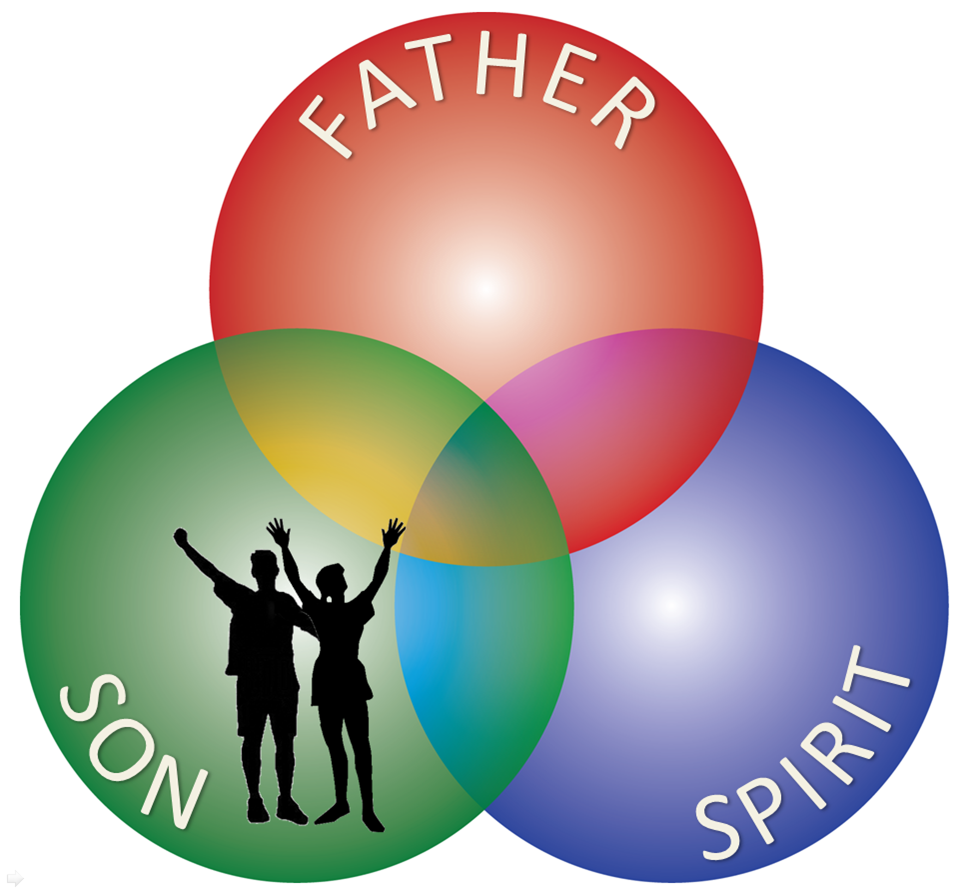 This seminar discusses Christian ethics from an Incarnational Trinitarian perspective, exploring biblical answers to the question, How then shall we live? It starts with key theological principles that shape our understanding of biblical ethics, then looks at contemporary ethical issues facing church leaders, including ones related to human sexuality.
This seminar overviews core historic Christian doctrine, with time for questions concerning specific GCI beliefs. For details, click here.
This seminar overviews 2,000 years of church history including GCI's Adventist roots. For comments from participants, watch this:
---

Church development & mission seminars
This seminar examines the Trinitarian foundations of God's mission to the world and explores practical ways that churches may share in what Jesus is now doing in the power of the Holy Spirit to fulfill that mission through the church.
This seminar discusses ways for churches of any size to implement a "disciplemaking pathway" by which they help people know Jesus, then share actively in what he is doing through the Spirit to fulfill the Father's mission to the world.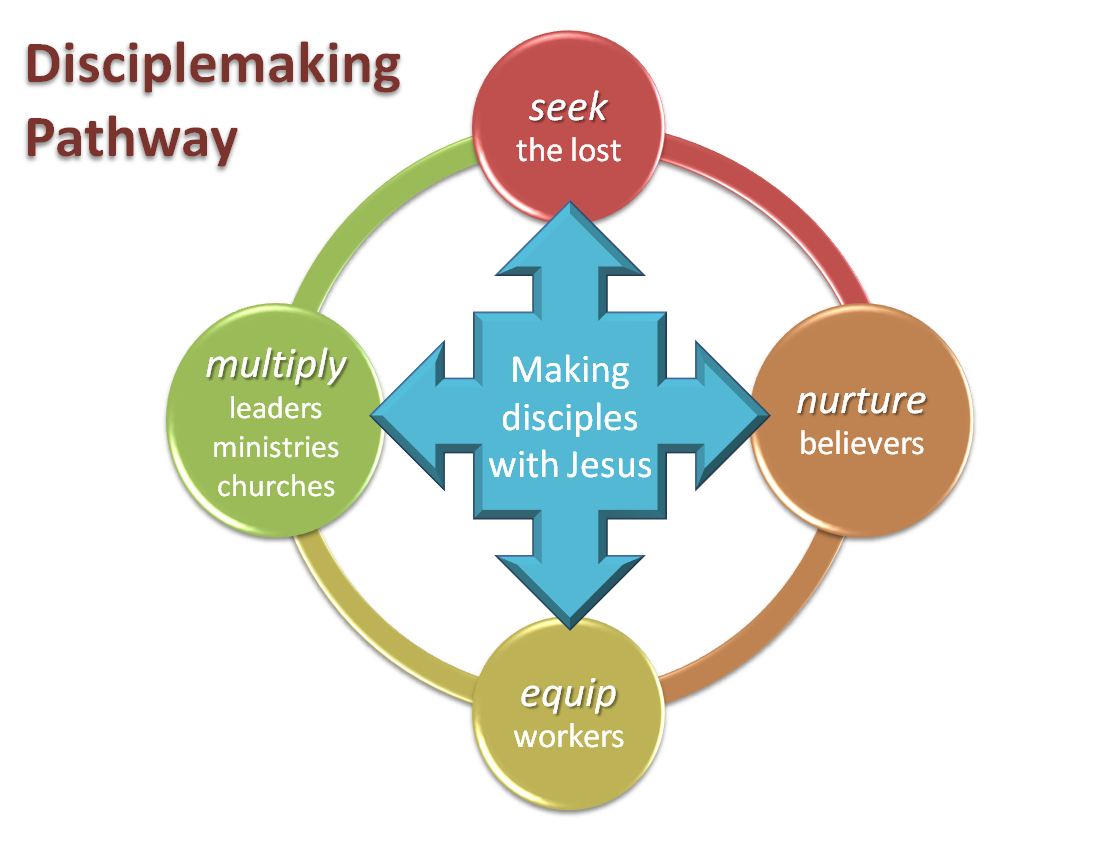 This seminar explores practical ways for churches and individuals to participate with Jesus in sharing the love and life of God with those who do not yet know and trust him.
Why Don't My Visitors Return?
This seminar explores proven strategies for addressing the assimilation challenge: helping occasional visitors become active participants in the life and ministry of the church.
This seminar examines a Incarnational Trinitatian approach to church leadership. Included is an exercise that helps participants understand their God-given "relationship style" and how the various styles interact in ministry teams.
---

Ministry life & skills seminars
Preaching/Fun with Bible Study
This seminar outfits preachers and teachers for preparing and delivering expository sermons and studies that lead to life transformation as people encounter in Scripture the living Word of Life, Jesus Christ. For comments from participants, watch this:
This seminar helps ministry leaders and pastors apply the principles and skills of coaching ministers - helping them develop as leaders within the body of Christ. As a follow up, CAD offers services to certify individuals as GCI pastoral ministry coaches.
---

Church multiplication seminars
Multiplying Disciples by Multiplying Churches
This seminar explores the Trinitarian foundations of church planting and then looks at ways churches of any size can share in starting new churches (including taking part in a district church planting network). It concludes with a discussion of the essential characteristics and practices of churches that reproduce.
You Might Be a Church Planter If...
This seminar examines characteristics of leaders who start new churches that grow and multiply. It also offers information about how congregations and district networks can identify, train and deploy leaders with the gifts and competencies needed to start new, reproducing churches.
This multi-day "hands on" intensive prepares potential church planters for starting new churches that multiply. Topics include vision, mission, strategy, core group development and going public.
---

Youth & family ministry seminars
This seminar helps congregations develop ministries that disciple children and teens, helping them experience and express their connection in Jesus to God's love and life. For a brochure, click here.
This seminar teaches a way of parenting and grandparenting based in God's unconditional love and acceptance. This interactive seminar gives time for participants to share frustrations and victories and thus learn from one another. For a brochure, click here.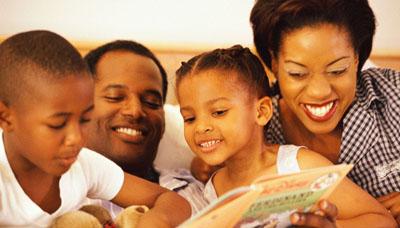 ---
Spiritual formation and ministry renewal seminars
Odyssey in Christ, an affiliate of GCI, offers seminars about spiritual formation, ministry renewal, transforming prayer and leadership discernment. Questions about these seminars may be directed to Larry.Hinkle@gci.org. Extra charges apply when holding these seminars in districts.
---
Reconciliation seminars
The Office of Reconciliation & Mediation (ORM), an affiliate of GCI, offers seminars about mending broken relationships by removing walls and building bridges and thus finding positive solutions to difficult issues that separate people (racism, sexism, conflict, etc.). Click here for the ORM brochure. ORM training is provided by Curtis May; email him at Curtis.May@gci.org; or phone 800.574.2299. Extra charges apply when holding these seminars in districts.
CONSULTING
CAD ministry developers offer the following consulting services via email, telephone and on-site meetings.
Transformational Church Consulting



This set of consulting services helps churches identify and develop the key characteristics of churches that participate actively in what the Holy Spirit is doing to transform the lives of individuals and communities. There are seven of these characteristics that make up the Transformational Loop (see diagram below). Research indicates that these characteristics predominate in churches where people are encountering Jesus, choosing to follow Jesus and growing as co-workers with Jesus.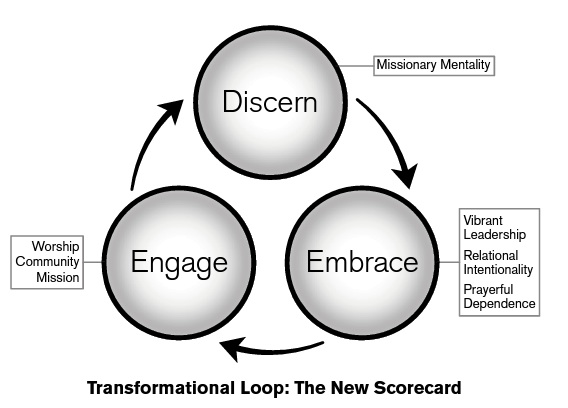 Transformational Church (TC) consulting services include a church-wide survey, a day-long interactive retreat and formation of a detailed action plan that defines the journey forward. Follow-up coaching is also provided.
TC consulting is offered by CAD ministry developers certified to use LifeWay's TC tools. For an issue of Equipper devoted to Transformational Church values and resources, click here. For videos concerning TC consulting, click here. For comments from a pastoral couple about these services, watch this:
Providing a mediator to help congregations work through issues of conflict.
Helping districts and congregations plant new churches. See CMM.
Youth and family ministry
Helping churches minister to families, children, teens and young adults. Consulting is also provided to help districts establish camps and mission event organizations. See GenMin.
Helping churches resolve conflict related to racial, cultural and related issues. See ORM.
MENTORING & COACHING
Because GCI highly values ministry coaching (see the video below), CAD provides mentors for new pastors and church planters (via the pastoral internship program) and certified ministry coaches for established pastors and church planters. If you are interested in being mentored or coached, or in serving as a mentor or coach, please contact "Anthony Mullins (see his contact information in contacts below).
MINISTRY DEVELOPERS - CONTACTS & SCHEDULING
Following is contact information for CAD's ministry developers who provide the seminars and consulting services noted above (click on a name for their resume). Feel free to contact any of them to schedule CAD services. For general assistance, email Ted.Johnston@gci.org.
COSTS
When a CAD ministry developer conducts a seminar for a district network, the denomination pays for their travel to and from the event location (one event each calendar year in each district). For more than one seminar in the district in a year, or if the seminar is being held for an individual congregation (or circuit), the host district or congregation covers the cost for the ministry developer's travel to and from the event location. These greater travel costs also apply when hosting seminars conducted by Odyssey in Christ and ORM.
In all cases, the host either provides or pays for the ministry developer's on-site lodging, meals and car rental. The ministry developer will help estimate all costs up front. The host provides or pays for other seminar needs including meeting hall, handouts, meals and refreshments. Costs incurred by the host are typically recovered in the seminar registration fee.