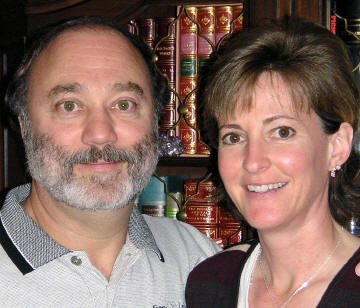 Joseph Tkach is the president of Grace Communion International. He has served in the denomination as an ordained minister since 1976. He has co-pastored congregations in Detroit, Michigan; Phoenix, Arizona, as well as Pasadena and Santa Barbara-San Luis Obispo, California.
Joseph Tkach succeeded his father, Joseph W. Tkach Sr. as pastor general when the elder Tkach died in 1995.
Dr. Tkach's education includes attendance at Ambassador College from 1969 to 1973, where he received his Bachelor of Arts degree in theology. He received a Masters Degree in Business Administration from Western International University in Phoenix, Arizona in 1984. He received a Doctor of Ministry degree from Azusa Pacific University in Azusa, California, in May 2000.
His job-related experience in social work began in 1976 where he worked for Arizona's Boys Ranch, a private agency, until 1977. His responsibilities involved the development and implementation of rehabilitation programs for juvenile delinquents. From 1977 to 1984 he worked for the State of Arizona as a social service worker with an institutional and community caseload serving the developmentally disabled population. While working for Intel Corporation from 1984 to 1986 in Phoenix, Arizona, he supervised the corporate services training department. He was hired to work in the Church Administration department in 1986.
Christian growth, proclamation and unity are of utmost importance to Dr. Tkach. He is on the Board of Directors for the National Association of Evangelicals, for Grace Communion Seminary, and for the Office of Reconciliation & Spiritual Mediation. He serves on the Doctor of Ministry Committee at Azusa Pacific University. He attends yearly regional and international conferences with leaders of the Grace Communion International to encourage Christian growth, share ideas, motivate and discuss the church's goals for the upcoming year.
Born December 23, 1951, in Chicago, Illinois, Dr. Tkach spent most of his childhood in Chicago until his parents moved to Pasadena in 1966. Married in 1980, Dr. Tkach and his wife Tammy (link is external) have one son, Joseph Tkach III, and one daughter, Stephanie.