Transformed by Truth, by Joseph Tkach
---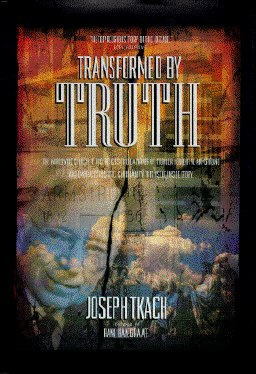 Transformed
by Truth: The Worldwide Church of God Rejects the Teachings of Founder Herbert W.
Armstrong and Embraces Historic Christianity. This Is the Inside Story.


Foreword,
by Hank Hanegraaff
4. The Right Hand of
Fellowship
5. Conspiracy
Theories and Rejections
"The top religious story of this decade" —
ECPA, Footprints

"Unprecedented in church history"
A major cultic church is transformed from within.
Its leaders publicly repudiate key doctrines.
Christian churches from all denominations open their arms to the
Worldwide Church of God.
This is the remarkable story of how the Worldwide Church of God was
transformed by truth. It is also a compelling account of how God can
change hearts and minds. Its message is timely and relevant to all
denominations and seekers of spiritual truth.
For nearly 70 years the Worldwide Church of God, founded
by Herbert W. Armstrong, preached a "different gospel." Then,
in December 1994, eight years after Armstrong's death, the church
publicly renounced its unorthodox teachings, embracing historic
Christianity. What happened? Toward the end of his life, Armstrong
himself expressed the first doubts. Soon falsehood after falsehood fell
away and the truth prevailed. In this fast-paced narrative, Joseph
Tkach, son of Armstrong's handpicked successor and head of the church,
tells this remarkable account of the transforming power of the gospel.
— from the dust jacket.
10. What's All This "Jesus
Stuff"?
11. How Could We Have Believed These
Things?
12. The Enigma of Herbert W. Armstrong
Epilogue: From Eternity to Here
Appendices: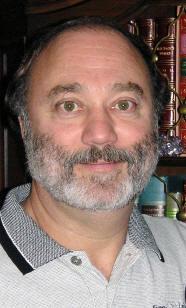 Joseph Tkach is president and pastor general of the Worldwide Church
of God [now named Grace Communion International], after assuming the position in 1995 upon the death of his father, Joseph
Tkach Sr., Herbert W. Armstrong's handpicked successor. Tkach, an ordained
minister since 1976, has copastored congregations in Detroit, Phoenix, Pasadena,
and Santa Barbara. He and his wife, Tammy, are the parents of two children.
This book is now
out of print.
You might also be interested in The
Liberation of the Worldwide Church of God, by J. Michael Feazell, published
in 2001 by Zondervan, available through online booksellers.
Joseph Tkach
Help us provide more content like this by giving today
Donate