Responding to God With Faith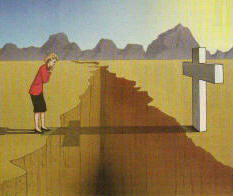 God is powerful, and he is good. He always uses his enormous power to further his promise of love and grace toward his people. He is gentle, loving, slow to anger and full of mercy.
That's good, but what difference does it make in our lives? How do we respond to a God who is simultaneously powerful and gentle? We respond in at least two ways.
Related Articles & Content:
Other articles about this topic:
Other articles by:
Discipleship 101 Unit: