Sharing Your Faith... With a Muslim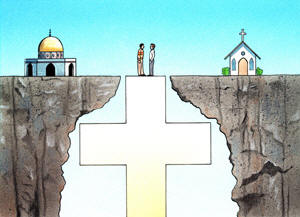 "You're an American?"
The Syrian was astonished. He had not expected to encounter an American inside the mosque. I was visiting the Omayyad Mosque in Damascus, Syria, the oldest surviving mosque in the Islamic world.
We walked out into the mosque's vast courtyard.
"You are a Muslim?" he asked.
"No, a Christian," I replied.
He paused for a moment. "Then why do you come here?"
Related Articles & Content:
Other articles about this topic: