References to: temptation
A Lesson About Temptation (Mark 1:12-13)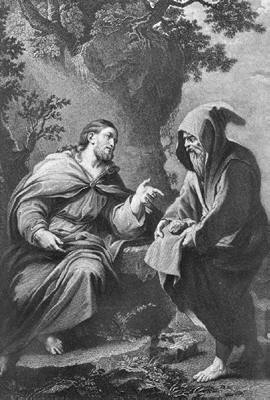 One artist's rendition: illustration
by Luca Giordano, who died in 1705
Related Articles & Content:
Other articles about this topic:
How to Resist Temptation
Satan tempted Jesus in the desert, and Jesus responded by quoting scripture (Matthew 4). However, as you have probably noticed, just quoting scripture does not make temptation go away, and it does not guarantee that we will resist it. After all, even Satan can quote scripture. I would like to recommend some additional strategies in our struggle against sin.
Related Articles & Content:
Other articles about this topic:
Other articles by:
Defeating Evil
Teaching section
Temptation is a universal experience, and it increases rather than decreases after we have become Christians. This is to be expected, because we have changed sides. Temptation comes at us through:
Related Articles & Content:
Other articles about this topic: