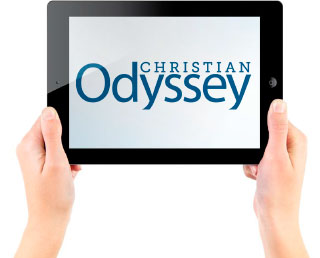 No one who knows me would accuse me of being an "early adopter" of new technology. The first time I tried to make a call with my new cell phone I took a photo of my wife instead. I am still not quite sure what all those "apps" are, or what Bluetooth does, and I never last more than a few seconds in a video game. I did get a Kindle electronic reader three years ago. It took a bit of getting used to, but I have grown to like it, once I remembered not to turn it over when I finished the page. I buy many books, and the Kindle means I don't have to add several feet of bookshelves every year. It looks like electronic books are here to stay—Amazon and Barnes and Noble now sell more books in electronic form than they do in the traditional paper versions.
These changes are affecting every aspect of the publishing process. We still call new articles "manuscripts," but that is exactly what they are not. They are not "scripted" and most are untouched by human hands. For several years I would only work with "hard copy" printouts, laboriously transferring the changes back to the computer. And I would always keep a printed copy—just in case. I think the change came gradually, but now I find editing and writing on screen is second nature. In fact, the first time I ever see this magazine in print is when you do—when it arrives in the mail. Everything—writing, editing, proofing and copy editing, selection of photos, page design and final approval—everything—is done electronically.
As the cost of printing and mailing increases, small circulation magazines and newsletters have to think seriously about abandoning a print edition and going on-line as what is called an e-zine. We knew we would have to do it with Christian Odyssey sooner or later. Well, it's sooner. The next issue of Christian Odyssey will be the last one we produce as a printed magazine. After that, we will continue with an on-line edition.
We realize there is a risk in making a move like this. Some will welcome it and find the electronic format exciting. Others will not like it at first, but, as I did with my Kindle, they will get used to it. However, I am afraid some will be tempted to throw up their hands and say, "Count me out."
We really don't want that to happen. So we are making our next issue a transition issue, in which we will do our best to explain how everyone can have access to Christian Odyssey. Even the most dyed-in-the-wool technophobes may be surprised at how easy it is, once you know how (or have grandchildren, who seem to be born knowing how).
In the meantime, a suggestion: We already have a web-based version of the magazine. By the time you read this, it will be available at ChristianOdyssey.org. Why not get a preview at how we will look on-line?
See you in cyber space.
Photo Credits: iStockPhoto
Related Articles & Content:
Other articles about this topic: