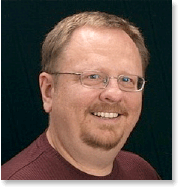 My head hung low I as stood at the grave of my two-week-old sister, Tanya. We had been told she contracted spinal meningitis at the hospital at birth. All around me people were whispering clichés; many were crying, some silently walked by. My grandmother put her arm around me, and when I saw the tears in her eyes, I cried for a moment, but only for a moment. I was too angry to cry. I was angry for a lot of reasons. I was angry that people were saying ill-advised things to me and to my parents. I was angry with the hospital and the doctors. I was angry with my parents—my mom had been told to not have any more children. But most of all I was angry with God. Why did he allow this to happen? Again!
It had happened four years earlier when I was 12. My family and I were returning from a Thanksgiving trip to New York. A drunk driver ran a light and broadsided our car. One sister was killed immediately, another died a couple hours later. My mom was given a 5 percent chance to live and was in the hospital for months as they pieced together her crushed hip and thigh. We'd already been through enough personal hell. Why would God allow us to go through it again? The more I thought about it, the angrier I became.My parents were too filled with their own grief to notice my emotional response. Or perhaps they assumed my lack of emotion was just my way of dealing with the grief. Regardless, I couldn't talk to them. And I couldn't talk to my friends; they had no idea what to say. Other adults seemed more focused on my parents. I walked around angry for several weeks until one adult noticed and started walking alongside me, asking me questions and listening.
It took a while for me to admit I was angry. I was a Christian and the church I attended would have frowned upon my anger—especially my anger with God. I had been taught God was to be obeyed; he was to be worshipped. He certainly wasn't to be questioned—and especially not by a child. At 16, I was still a child in the eyes of my church.
So when I finally blurted out that I was angry with God and further, that I wasn't even sure he existed, I expected to be in serious trouble—especially because the one adult who had noticed me and started walking alongside me was my pastor. To my absolute amazement, he said, "I would be mad at God, too, and if you didn't question his existence, I'd wonder about you." That simple sentence opened the door for many conversations. Further, those conversations helped mold me to who I am today. It was at age 16 I decided I wanted to be a pastor—so I could help others the way my pastor helped me.
My pastor didn't see me as just a rebellious teenager (which I was on many occasions); he saw me as one of God's beloved children who was hurting and who needed comfort and affirmation. He saw that some of my rebellious behavior was the result of acting out of my anger. He listened, he explained, he asked questions; he got inside my emotions and helped me work through them. He taught me how to notice when others are hurting. He taught me how to listen, and he taught me how to show love to others. In a nutshell, my pastor saw me, not my anger.
Over the years I've had the opportunity to help many teenagers and young adults through times of trauma and trial. I'm not always successful, but I won't stop trying. One thing I've learned is that teenagers and young adults around us are often deeper than we think. This issue of Odyssey points out some of that depth.
We are focusing this issue on the millennial generation who are making a difference in their communities, in their sports, in their schools, in their relationships, and in their ministries. I hope what you read inspires you to notice the teens and young adults around you. There may be one who needs you to walk alongside him or her and ask some questions, and listen, and love and build a relationship. You just might be training the next pastor, or the next editor of Odyssey.


Related Articles & Content:
Other articles about this topic: