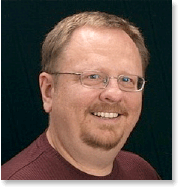 The first thing I noticed was how happy the children were—doing homework, in the early evening, long after school had ended. I was in Hyderabad, India, visiting a church-run tutoring program for the poor children in the community, and I was impressed watching the children sitting in groups, chatting about their lessons, learning from their tutors and enjoying their time together.
Education is of primary importance for children in India to have any hope of financial success in adulthood. Homework is fundamental, and children need adults to help them with their schoolwork. For those children whose parents are illiterate or have little education, churches and other groups have set up tutoring centers to give these children a fighting chance in school. I was able to spend an evening with several high school and college-age students and a few adults who saw tutoring as their personal ministry or mission. They didn't just focus on schoolwork; part of each evening was also spent worshipping and learning about God.
I've been blessed to travel around the US and overseas on mission for my congregation and denomination, and it never ceases to amaze me how Christians find ways to use their gifts and talents to help others. This is what mission is all about—using God-given gifts, talents and passions to serve and help those in need.
Anyone can be on mission; in fact, every Christ-follower is, by definition, on mission with God. Christ gave us our mission in Matthew 28:18-20. I call this our co-mission because God has invited us to participate in what he is doing.
Jesus starts this passage by reminding us that all power and authority have been given to him. Whew! That means he's in control. Then he tells us as we are going, to make disciples, to baptize, to teach what he taught. Then he gives us another "Whew!" by telling us he does all of this with us. The Great Commission is an invitation to participate—something we want to do because we know the blessing and benefit of being in relationship with God. It is sharing something that is good.
You see, God didn't call us just to save us or make us special; he called us to participate in what he is doing—bringing many sons and daughters to glory, or to personal relationship with the triune God. Being on mission with God is simply participating with God in what he is already doing. Many of God's children don't know their Father and therefore have no idea how much they are loved. Most do not know they have a Savior, or that they have been forgiven, or that there is a hope they can hold on to. God has invited us to share this good news—as we are going throughout our daily lives. Being on mission with God is simply sharing good news with others.
God has blessed you with gifts, talents and passion that he'd love to see you use in mission with him. Do you love children? Tutor, or babysit, or work in a nursery, or teach, or organize activities in your neighborhood, sharing God's love as you go. Do you love crafts? Find a young person to share your skills, and teach about Christ as you teach about your skill. Do you like to travel? There are many mission opportunities for you to help in your city, your state, your country or internationally. Use the gifts and talents God has given you and join him in mission.
As Grace Communion International focuses on how we can best participate with God on mission, we continue to seek more effective ways to share the gospel. Christian Odyssey has served the denomination well over the last nine years and has generated a wide variety of articles to help its readers live Christ-centered lives. This has been a successful endeavor in a lot of ways, but the time has come to move forward and develop the next new method of communication. We will retire Christian Odyssey in its current form and run one more issue. But, continue to look with anticipation to what lies ahead.
Related Articles & Content:
Other articles about this topic: