Date:
November 9, 2013 - 6:00pm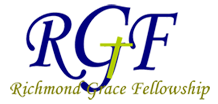 Festivities will begin at 6:00pm and will include fellowship, food, fun, and dancing. Attire will be dressy-casual/semi-formal.
Current and former members are invited to attend. If anyone has old photos of interest, they are encouraged to bring them or send them ahead of time by email to Pastor.Bill@richmondgrace.com or by mail to Bill Winn, 7391 Kelshire Trace, Mechanicsville, Virginia 23111, so they can be displayed.
For additional information, send an email to Pastor.Bill@richmondgrace.com or call (804) 239-2027.
We look forward to seeing you at the anniversary celebration.
For those who wish to attend, we welcome you to our worship service the following day at the same facility.
Click here to download the flyer or click here to visit the church website.
Location:
Scottish Rite Temple
4204 Hermitage Road
Richmond, Virginia
Related Articles & Content:
Geographic Region: