GCI Intern Program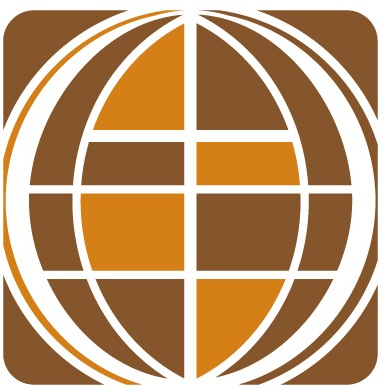 Welcome to the GCI Intern Program!
• Earn a masters degree in pastoral ministry
• Practice youth ministry in a supportive context
• Be mentored by experienced teachers and life-coaches
Grace Communion International in the U.S. offers a unique, two-year discipleship experience. Interns are admitted to an online masters level program at Grace Communion Seminary, equipped to lead youth ministry at the local church level, and engaged in vocational exploration with the help of mentors and life-coaches. The program is designed to encourage and build up a new generation of church leaders as part of GCI's multi-track leader development vision to train pastors, church planters and other ministers of the gospel.
Is the Intern Program for you?

The GCI Intern Program is for you if you desire to be part of a fired-up group of people of all ages seeking opportunities to participate in the exciting movement of the Spirit in and through GCI - a work already extending to almost 100 nations around the world! GCI membership is not required to participate in the program. Here's what is required:

A desire to grow more deeply rooted in personal relationship with Jesus Christ, the "Savior of all people, and especially of those who believe" (1 Timothy 4:10).
A love for teenagers and a yearning to build relationships with them while sharing the good news about a relationship with Jesus Christ (1 Thessalonians 2:8).
A willingness to be placed in an active GCI church, serving in youth ministry and learning the ministry principles of incarnational connection (John 1:14), inclusive gathering (Mark 2:2) and intentional discipleship (2 Timothy 2:2).
A thirst for learning the ways of the triune God by engaging in a two-year masters degree program at Grace Communion Seminary (GCS) - GCI's accredited, online seminary, which promotes a biblical, Christ-centered and Trinitarian theology.
A commitment to raise a portion of your salary (you will be given fundraising training). The hope is that what you raise, along with a $7,500 annual stipend from GCI's GCnext fund, will be enough to live on. Housing will be provided by the host church. Ideally this will enable you to spend your working hours on ministry and seminary studies, without having to get an additional part-time job.

Want to apply?

Applications for the GCI Intern Program are welcome any time. Click here for an application form. Entry into the program begins with a four-day orientation held each August in Durham, North Carolina.

Other options

The GCI Intern Program is not the only leader development track offered by GCI. We also have a church planting track and a pastoral residency track.

What are the benefits?

The chance to participate in an exciting movement bigger than you are, joining together with us in continual and prayerful anticipation for how the Spirit seeks to use GCI as his witness in the kingdom of God.
A deeper relationship with your Lord and Savior Jesus Christ and an adventure of faith in him that will prepare you for the journey of life ahead.
Personal guidance to discern God's call on your life. Along with your assigned pastor, you will be provided with a mentor in the community where you serve, a life coach, and assistance from GCI's Intern Program staff who will encourage you every step of the way (to watch an interview with one of the program pastor/trainers, click here).
Skills and equipping for youth ministry that can be applied to your future in youth ministry or other expressions of ministry, and which apply to all areas of life in Christ.
An accredited seminary masters degree in Pastoral Studies at no financial cost to you - your host church picks up the tab! For a sample schedule of program courses, click here.

Resources & information

Donate

We invite you to support the GCI Intern Program by donating to GCI's GCnext fund.