Vol. 4 No. 4 July-August  2009
Ordinations
David Botha, Cleveland and Akron/Canton, OH
Rosauro De Guia, Digos City, Philippines
Jerome Ellard, Big Sandy, TX
Bonnie Fairchild, Washington (West), DC
Paulino Garcia, Sr., Tagum, Philippines
Javier Ordaz, NewLife Fellowship, Pasadena, CA
Rick Peterson, Big Sandy, TX
Romeo Velasco, Quezon City, Philippines
Obituaries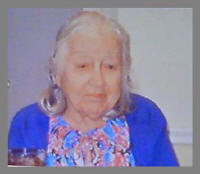 Aurora (Bishop) Brown, 89, of Garland, TX, passed away on April 9. She was born Jan. 4, 1920. Aurora is survived by her children, Charles L.D. Brown, Jean Heflin and husband John Burroughs, Lamar Brown and wife Beverly, and numerous grandchildren. She was preceded in death by her son, James Larry Brown. Elder Ted Dusek gave the message at Williams Funeral Home in Garland. Interment was at Garland Memorial Park.
Aurora lost her hearing early in life, but was able to talk. She communicated with a Magna-Doodle board. Notes were taken by hand for her in church until a laptop computer allowed her to read the sermon from the computer screen as someone typed it. She was always friendly and had a great sense of humor.
Martin, Junior Harcourt (Harkie), 76, of Louisville, KY, entered into rest on Sunday, Feb. 15, 2009, at his home with his family by his side. He was a retired self-employed painting contractor, a Christian by faith, a member of our fellowship, and a U.S. Air Force veteran.
He leaves to cherish his memory his wife of 48 years, the former Edith L. Raisor; a son, Mickey Harcourt (Terri); three daughters, Terri Blain (Ray), Brenda Martin and Peggy Head (Terry): grandchildren, Wendy Blain, Amber Martin, Jacob Head, Isaiah and Isaac Malone and Jeremy Alexander (Cheryl); great-grandchildren, Keenan and Piper Blain, Tara and Zane Alexander; sisters-in-law, Bessie P. Wallace and Thelma Martin; and several nieces and nephews.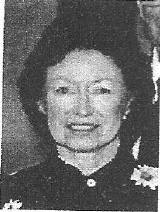 Alice Rekemeyer, 80, died on March 1 in Dewitt, Iowa. She was born Oct. 31, 1928 in Clarence, IA, to Henry and Selma (Wendt) Esbaum. A graduate of Davenport Central High School, she taught school in rural Scott County before her marriage to George Rekemeyer on Aug. 21, 1948. The couple farmed near Bennett for 20 years and moved to Dewitt in 1968. She was a homemaker and enjoyed gardening, flowers, reading and traveling. She was a member of Living Faith Church in Bettendorf.
She was preceded in death by her parents and a brother, Merle Esbaum; she is survived by her loving husband of 60 years, George, two sons, Ralph and his wife Anita, and Russell; one grandchild, Alison Rekemeyer, all of Dewitt, a sister, Donna Harrell, of Rossville, GA, and two nieces, Sonja Davie of Burlington, Ontario, and Leisha Harrell Espy, of Rossville, GA.
Rebecca Jean Vincent, 44, of Athens, GA, died Feb. 10. Born in Columbia, SC, she was the daughter of Carlisle and Jean Elizabeth Zeisloft Hutto. She was an encourager to the Athens congregation in the way she handled her illness. In addition to her parents, she was preceded in death by her sister, Susan Krasae. Survivors include her daughter, Jessica Vincent, of Athens; brothers, James Hutto of Alvin, TX; Eric Overturf of PA; sisters, Deborah Long of Kansas; Donna Chasteen of Texas; Diane Denny of Columbia; and Charlotte Overturf of Falls, PA.
Related Articles & Content:
Other articles about this topic: