Wedding
Jacquelyn Bierer and Jeffrey Cunningham, both of Haines City, FL, were united in marriage on Oct. 16, 2009 in Lake Wales, FL. Pastor Steve Schantz officiated. Jacquelyn is the daughter of Alice Dix Bierer and the late Daniel J. Bierer, longtime WCG pastor.
Ordinations
Carlie Bellamy, Mt. Sterling, KY
Vinnie Mae Collier, Atlanta, GA
Louis Doig, Port St. Lucie and Pompano Beach, FL
Ron Garrett, Charlotte, NC
Harold Jackson, Albuquerque, NM
Alwaid Johnson, Atlanta, GA
David Menagh, Chicago NW, IL
Phil Nichols, Monroeville, AL
George Pigg, Antlers, OK
Joseph Zachariah, Singapore
60th wedding anniversary
John and June Perry, of Champaign, IL, celebrated their 60th wedding anniversary on Sept. 20, 2009. They have one daughter, Peggy, who lives in Champaign, and one son, David (wife is Jonnie), GCI Pastor in Indianapolis, Lafayette, Terre Haute and Hope, IN. John and June have been members of our denomination since 1965.
Obituaries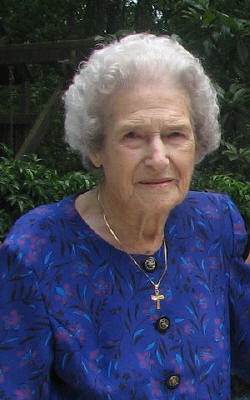 Cynthia Carroll Cook, 92, passed away peacefully on Nov. 28, after a short period of ill health. She was born June 22, 1917, to Jesse and Eunice Jones.
She began attending the Houston congregation in 1958. She moved to Corrigan in 1968 and began attending the Lufkin congregation and was baptized. She worked for Corrigan Funeral Home for almost 40 years.
She was ordained a deaconess in 1988 and was the treasurer of Good News Christian Fellowship for several years. She is survived by her sister Nancy Andrews, her daughter Kathy Wasdin and husband Bruce, grandsons Brandon and Jason Wasdin, granddaughter Rachael Perry and her husband Christopher, and numerous nieces and nephews.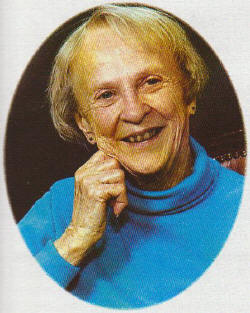 Margaret Peggy (Deahl) Dinger, 86, died on Nov. 29, 2009 in Arcadia, CA. She was born on Feb. 16, 1923, in Pennsylvania. She married Clayton Dinger Jan. 12, 1947, and both were baptized in 1958. They attended in Pittsburgh, PA. After Clayton died in 1985, Margaret moved to Pasadena, CA. She was buried in Pennsylvania next to her husband and daughter Bonnie. She is survived by three children: Larry Dinger, Leila Hegvold, and Debra Burleson, their spouses; nine grandchildren: Tina, Julie, Jonathan, Jacqui, Jared, Andy, Gina, Jeff, and Brett; and seven great-grandchildren.
Mary Sue Hartley, 83, died on Oct. 11. She was born Mary 4, 1926, to Robert Shelton and Dura Alice Sutton Burrow. She was born in Walter, AL, and moved at the age of 16 to Michigan, where she worked for Sears and Roebuck, and there met her husband. She moved to Cullman, AL, and served as a volunteer with the auxiliary at Cullman Regional Medical Center.
She was preceded in death by her parents; her husband, Alexander Hartley; a sister, Dorothy Hildron Hudson; and a brother, James Glenn Burrough.
Survivors include her nieces, Frances Maxine Simon and Nancy Sue Phillips; a nephew, James Glenn Burrough Jr.; three grandnieces, Melinda Arto, Michelle Simon and Melanie Rinks; two great-grandnephews, Chance Cardwell and Karl Joliff; a great-grandniece, Blakely Joliff; and a brother-in-law, Walter Ray Hudson.
David E. Slack, 86, passed away Oct. 6, in Long Beach, CA. He was born June 8, 1923, in Corvallis, OR. David led his family into the Radio Church of God in 1963 in Tacoma, WA. In 1964 the family moved to Pasadena, CA; he worked at the Ambassador College campus for a number of years.
He and his wife of 66 years, Janess (Jimmie), had 11 children, three of whom preceded him in death: David Theodore in 1976, Deanna Marie in 1984, Jimmie Janess in 2000. He was also preceded in death by a granddaughter, Jessica Hart.
David is survived by his wife and eight children: Thomas, of North Hills, CA; James Bruce, of Shelton, WA; Cathy Jean Jackson, of Everett, WA; Nancy Slack (Rob), of Phoenix, AZ; Susan Slack, of Tacoma, WA; Sally Egbert (Ken), of Tacoma, WA; Mary Jo Wood (Tim), of Rock Springs, WY; and Sarah May Hart, of Monrovia, CA. He is survived by 25 grandchildren, 18 great-grandchildren, and one great-great grandson.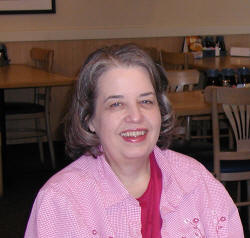 Casandra Lou (Cope) Wakefield, 59, passed away Oct. 22, in Richardson, TX, after a lengthy illness. She was born Jan. 23, 1950, in McAlester, OK, to Clarence and Allie Lou Cope. She attended Ambassador College in Big Sandy, and married Richard O. Wakefield in 1971. Richard pre-deceased Cassie in 2006. She is survived by four children: Julie Anne, Jeffery Todd, Jennifer Lynn and Caren Elizabeth; her mother, Allie Lou Cope; and three siblings: Ted Cope, Christopher Cope, and Cynthia (Cope) Greco.
Related Articles & Content:
Other articles about this topic: