Over 6,000 members meet in 159 congregations in 28 nations.
In Grace Communion International (GCI) in Africa there are a variety of churches. A third of attendees in most congregations are young people up to fifteen years old. Women's Ministry and Youth Ministry enjoy annual retreats. One can look forward to a weekly joyful praise and worship sessions because Christians in Africa vibrantly glory and exalt the Triune God in Spirit and Truth.
Wherever one goes, whether in the rural, peri-urban, or urban church, brothers and sisters are joined together in a bond of love by the Holy Spirit. While Biblically based teachings and preaching inspire worshipers, music is another common thread in GCI Africa.
Although each national church expresses its own local mission and vision, all of them relate to and fit into the denominational mission of living and sharing the gospel. Each country endeavors to plant churches in all kinds of places for all kinds of people. God's loving heart is big enough to accommodate all of us.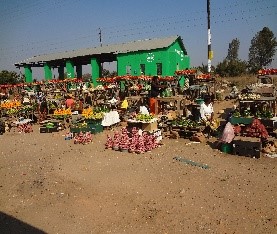 GCI Southern Africa has 113 churches which are located in 4 countries and serve more than 6000 people. Churches vary from small rural congregations to larger urban ones. Visit our GCI Southern Africa Website for information about the GCI congregations and church life Southern Africa.