Meet Eugene Guzon Superintendent of Asia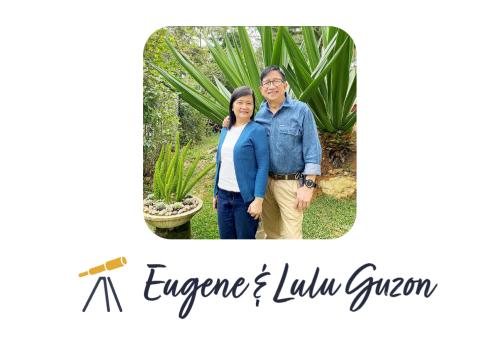 How are you using your gifts and living out your calling in this season of ministry?
God has given me the joy and privilege of serving in ministry for 30 years, which I continue now as Asia Superintendent, GCI Philippines National Director and GCI representative to other parachurch and civic entities. I found that I have been able to synthesize my field experience in pastoring and administration with the more formal training I have obtained through my Doctor of Ministry, MBA and denominational equipping, in order to guide and support the Philippines and Asia work through different periods of transition. The way God has wired me as a connector, creative, and pioneer is helping me relate well with multicultural churches, be open to new ideas, take some calculated risks, and facilitate collaboration within the church as well as with our communities and other partners. My loving family is a true gift, and has been a source of encouragement, insight, and accountability, together with my national ministry team, community of practice, and co-laborers in Christ whose camaraderie and counsel I also deeply appreciate in this season.
What fills you with hope?
I am filled with a sense of anticipation seeing God take us from a period of doctrinal clarification to a season of renewed mission and ministry mobilization. Another source of hope is seeing how God is raising up young emerging leaders with their energy, creativity, passion for Jesus, and love for GCI. What a testament that God is in control, at work in all circumstances, and will be faithful to continue His work
Regional Accomplishments in the last three years:
In the last few years, I find joy and hope in participating in God's work in:
Raising predominantly lay pastoral teams to nurture and sustain our more than 60 churches and about 40 fellowship in the Philippines and other Asian Countries. This is strategically beneficial considering the economic difficulties of most Asian countries.
Providing rounded equipping and mobilization opportunities for spiritual formation, skills, Trinitarian Theology, Administration, relationships building, and roles for our present and emerging leaders in Asia.
Making good progress on local and inter-regional missions and church planting particularly in the Indian Subcontinent.
Sustaining a viable Ambassador School for Children which has helped establish presence in the community, and also provides partial logistical support to the National Office.