Meet Michael Rasmussen Superintendent of North American
& the Caribbean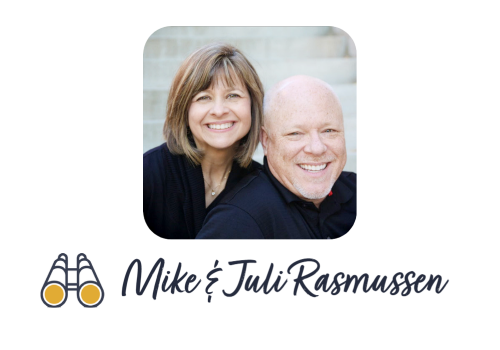 How are you using your gifts and living out your calling in this season of ministry?
During this season of ministry, I am focusing on the concepts of Healthy Church and Healthy Pastor. To that end, we have been rolling out the 3-Avenues of Faith, Love and Hope within our congregations. We need to remember ministry with Jesus has always been a team effort. We are stronger when we join him in ministry while inviting and including others on the journey. I believe my job is to cast this vision and come along side our Regional Directors with High Support and High Challenge.
What fills you with hope?
Of course, my hope is in Jesus and his faithfulness to all of us, but I am very proud and deeply thankful for our Pastors and Regional Directors throughout the United States, Canada, and the Caribbean. Even during the pandemic, they have found creative ways to proclaim the good news of Jesus, love on our members and reach out to neighbors. I am excited to see what they can do when COVID finally loosens its grip!
Regional Accomplishments in the last three years:
Our U.S. Regional Directors have been working closely with groups of pastors to implement the 3-Avenues of Faith, Love and Hope, with additional training and coaching. Bill Hall in Canada has been providing training for his pastors from the Core material from GiANT as well as RCL coaching. Robert McKinney in the Caribbean has also been providing Core training to several groups of pastors and leaders. He has also been providing his young adult leaders in the Bahamas with ministry training opportunities. A major project in the U.S. the past couple of years has been developing a program for Interns and Pastoral Residents as well as building our first Ministry Training Center (MTC) located in Surrey Hills, Oklahoma. The project is coming along nicely – with a projected completion date of December 2021.