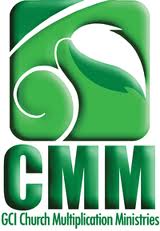 GCI-US Church Administration and Church Multiplication Ministries is hosting Church Next Training East (CNT), July 24-25, in the Asheville, NC area (address below).
This training is for church planters who want to plant a new church, or leaders who want to re-mission or re-plant their current church. Training includes: - Trinitarian principles for starting new churches - Determining your call to a people group or community - Developing church planting teams - Gathering people for a new or existing church - Starting new worship services - Fund a church - and MORE!
This would be very helpful training for pastors of traditional congregations as well as for men and women who might be experiencing a call to plant a new church.
Bring your team and learn how to more effectively impact your community, develop a discipleship pathway for your congregation and find better ways to do church.
Trainers will be Travis Jarrett, church planter executive pastor at The Orchard in Asheville, NC and Randy Bloom, director of GCI Church Multiplication Ministries.
Click here to view the flyer.
Register now at www.gci.org/go/cnte14.